Contact Us
Now it's easy to keep your commercial, industrial, and multi-family property well-lit. We can probably lower your lighting costs, too.
Phone: 800-232-9023 and 425-251-0244
Address: 2105 Inter Ave, Suite D, Puyallup, WA 98372
Contact Us Online
Required fields in *red.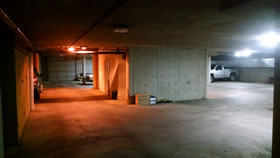 At left, their existing lighting, at right new, energy-efficient LED lighting.
"…[electric company rebates] …resulted in an overall project saving of 35%."